We opened our 2013-2014 Southbank Centre season with conductor William Christie and soprano Sandrine Piau (pictured) back on 30 September. Here's what you and the papers had to say…
"The Royal Festival Hall is far from an intimate venue, though in the da Capo Piau managed to make it feel like one; her liberal – but never ostentatious – ornamentation together with the intensity of emotion conveyed was breathtaking".
Sam Wigglesworth – Bachtrack
"…elegant and daring; and the Music for the Royal Fireworks, overheated almost to the point of conflagration". (4 stars)
Hilary Finch – The Times
"Christie's Handel, as always, was nuanced, thrilling and full of surprises. The G Minor Concerto Grosso, Op.6, No.6, sounded austere and darkly troubling". (4 stars)
Tim Ashley – The Guardian
"After the fizzing Overture of Castor et Pollux, with burbling interludes from the oboes and bassoons, there followed the trio of 'Airs pour les Athlètes' – the first muscular, the second more sprightly, whilst in the minor-key third, the contrasting middle section in the major allowed-in a sudden flood of sunshine".
Curtis Rogers – Classical Source
"There were evocations of dusky twilight, twittering birdsong from soft-toned Baroque flutes, and frisky jingling percussion for the exotic dances. After the interval came Handel, so massively assertive in comparison, with all the edges clean and clear." (5 stars)
Ivan Hewitt – The Telegraph
Facebook Feedback
"Another great OAE concert tonight!
Rameau was a pleasant surprise. But as for Handel – meh. Rather too jingoistic for my taste: most of the pieces felt as thought they could have been backing music for the UKIP conference."
Twitter Feedback
EmmaGongMuse @EmmaNDouble
@Asabenn enjoying himself before the @theoae orchestra has even arrived! @southbankcentre
EmmaGongMuse @EmmaNDouble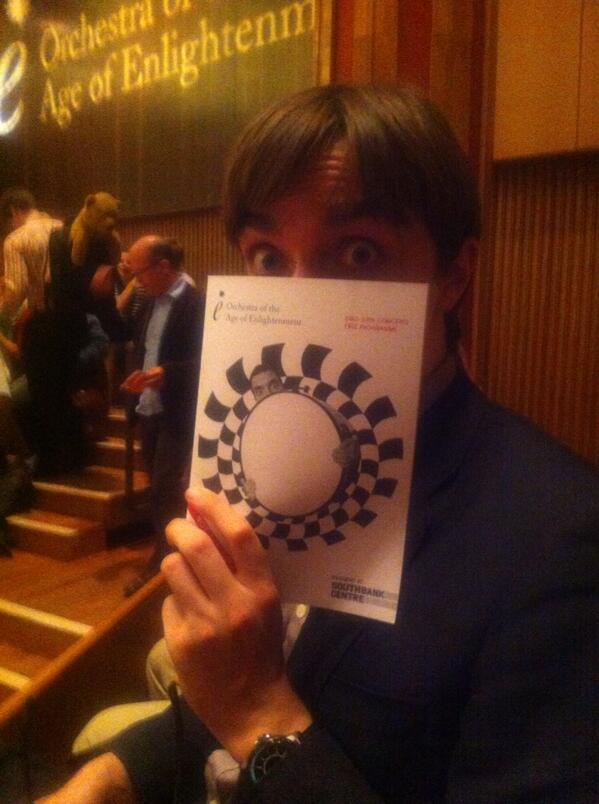 Brogan Savage @SavageBrogan
Really enjoying #Rameau @southbankcentre @theoae
Andrea Liu @awyliu
Lower strings of @theoae stand up for the first time.

Steve @Wimblebear
Fantastic first half from @theoae there. What a frock on the soloist and just *how* big was that contrabassoon? 😉
Nahoko Gotoh 後藤菜穂子 @nahokomusic
Enjoyed elegant Rameau in the first half. Now for some Handel! @theoae
Andrea Liu @awyliu
Who in @theoae forgot his hair straightener?

Nahoko Gotoh 後藤菜穂子 @nahokomusic
Wonderful, uplifting Handel!! Loved the generous encores too! Thank you @theoae.
Neil Wallington @Drwallington
Wonderful evening with @theoae – majestic conducting by William Christie and a peerless Sandrine Piau. Congratulations!
kate finnigan @K_Finnigan
Enchanting evening with @theoae, Sandrine Piau and @sophielwilson #baroqueoclock

Adam Biały @BlancVerse
Brilliant start to the week with Handel and Rameau performed wonderfully by @theoae tonight!
ED @edwardzchin
Brilliant evening with @theoae William Christie and the truly extraordinary Sandrine Piau. Would love to see more Rameau in concerts.
Rebecca Hardwick @the_becksta
Spectacular concert from Sandrine Piau – spellbinding & articulate as ever – & the lively @theoae who rocked the festival hall!#handel2013
sophie wilson @sophielwilson
@K_Finnigan @theoae Thanks for taking me, Kate. Sublime is the word. We must check out the Labeque Sisters next! x
Peter Heslip @pheslip
Sandrine Piau and the @theoae full of rhythmic vitality you expect Christie to bring to Rameau.
John D Walker @JDWalker1986
On my way home from a fantastic concert of Rameau & Handel by @theoae -now wondering which of their 'gamechangers' to see next..
John Sandell @johnsandell
Smiles & 4 encores end superb opening concert for @theoae 2013-14 season. Sandrine Piau in fine voice, Bill Christie infectiously exciting
Ian Peter @IanPeterB
@theoae @southbankcentre:wonderful playing+William Christie's brilliance+Sandrine Piau's exquisite singing='NOT ALL CONCERTS ARE THE SAME'!
Andrea Liu @awyliu
French sop Sandrine Piau strikes a pose. @theoae